Advanced/metastatic cancer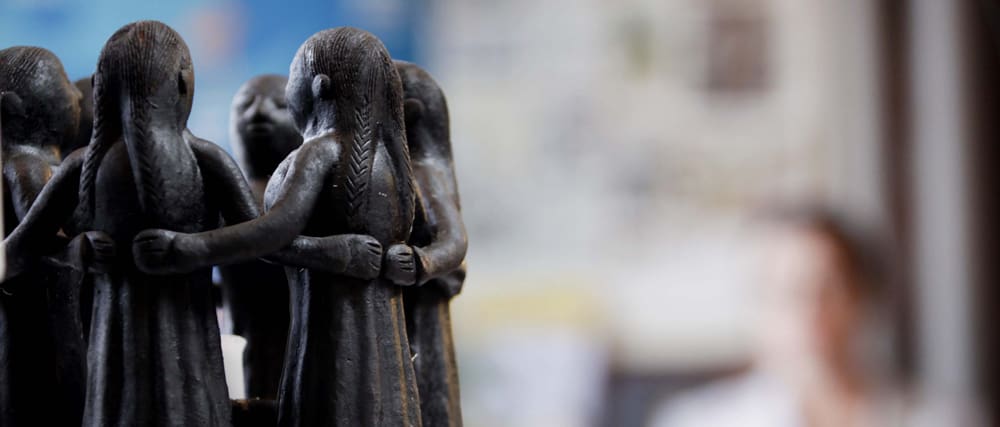 Women living with a breast or gynaecological cancer that has spread to another part of the body are welcome at Counterpart. You can use any of our services that may be helpful to you.
Due to the coronavirus pandemic, we have had to modify our service. From March 2020, we are providing the following services:
Until further notice, we have suspended our library service, reflexology, in-person peer support programs and all group activities that can't be held online.
Speak to a Peer Support Volunteer
Our Peer Support Volunteers have experienced a breast or gynaecological cancer and some are living with advanced/metastatic disease. One of our volunteers has shared her experience of living with metastatic cancer. Our volunteers will listen and give you time and space to talk through how you are feeling. Many women find this helps them to look after their wellbeing, maintain hope and manage the uncertainty of living with an advanced cancer diagnosis.
Counterpart Peer Support Volunteers can also help you to find reliable information or direct you to services that provide practical help, medical advice or support.
Call 1300 781 500 (10am–2pm on Mondays, Wednesdays and Thursdays)
Request a call online and a volunteer will call you when our Resource Centre is open.
Come to an information session or wellbeing event
We run sessions and workshops on a range of topics. These include information presentations from qualified professionals and a range of creative and wellness workshops. Our events give you a chance to learn or participate in fun or creative sessions with other women affected by cancer.
You are welcome to come to any of our sessions. Our What's On program is for all women affected by breast or a gynaecological cancer: Our Making Connections program is exclusively for women living with advanced/metastatic cancer.
You can bring a friend, family member or other support person with you.
Due to the pandemic, all information sessions are being run as online meetings or webinars so you can join in from home, using a computer, tablet or smartphone.
Find reliable information
You can watch past webinars online. These include topics specifically for women living with advanced/metastatic cancer.
Counterpart Navigators include information for women with advanced/metastatic gynaecological cancers.

Find out more about Counterpart
If you want to know more about our service, our volunteer program, or other ways we can help please contact our Resource Centre.
You can also contact a staff member, Wendy Pullan, who coordinates our advanced/metastatic cancer program. Phone 03 8488 9837 or email wendy.pullan@counterpart.org.au. We welcome feedback and ideas about our program.

Useful links
Australian online forum where discussions are run by and for people affected by breast cancer. The forum includes message boards for women with advanced/metastatic breast cancer and ovarian cancer.
An Australian Government website with information about the latest clinical trials in cancer care, including trials that are currently recruiting new participants.
A joint initiative between the National Health and Medical Research Council and the Department of Industry, Innovation and Science providing information and resources about clinical trials.
The ANZCTR is an online registry of clinical trials being undertaken in Australia, New Zealand and elsewhere.
Find gynaecological cancer clinical trials currently recruiting participants.
Support, information and resources for anyone living with metastatic/advanced breast cancer in the Geelong/Bellarine area
BCNA provide information resources including the free Hope & Hurdles pack for women living with metastatic breast cancer.
Find metastatic breast cancer clinical trials currently recruiting participants. The site also includes prevention and early breast cancer categories.
Information and links to support for people living with advanced/metastatic cancer.
A booklet providing practical and support information for people with cancer, their families and friends.
'Cuppa and Chat' – support group for women with metastatic breast cancer
Available to women with a diagnosis of metastatic breast cancer on the Mornington Peninsula and surrounding areas. Meet fortnightly in a safe and nurturing environment. Find out when the next meeting is by calling Jenny Macindoe, McGrath Metastatic Breast Care Nurse, 03 9788 1754 or emailing jmacindoe@phcn.vic.gov.au.
Prolonged survival, effective management of symptoms and the best possible quality of life are the goals of a national Statement by Cancer Australia for people living with metastatic breast cancer. Influencing best practice in metastatic breast cancer lists 10 practices (appropriate and inappropriate) to influence and enhance best practice metastatic breast cancer care across Australia.
Ovarian Cancer Australia is the peak representative organisation for ovarian cancer in Australia. They represent the needs of the ovarian cancer community, including women living with advanced/metastatic cancer, and their programs are focused on promoting awareness, advocacy, support and information.
As part of a range of services for people affected by breast cancer, Think Pink run Second Hope, an informal support group for women living with metastatic cancer, that meets twice a month.
The Thursday Girls is a weekly therapy and support group for women of any age, living with metatastic breast cancer. It is facilitated by two experienced social workers and meets in Box Hill.
A group run by and for Australian women with advanced breast cancer. To provide a safe space for women to share, it is a closed group so applications need to be approved by group moderators.